Deka Lash X Hydropeptide PolyPeptide Collagel+ Eye Masks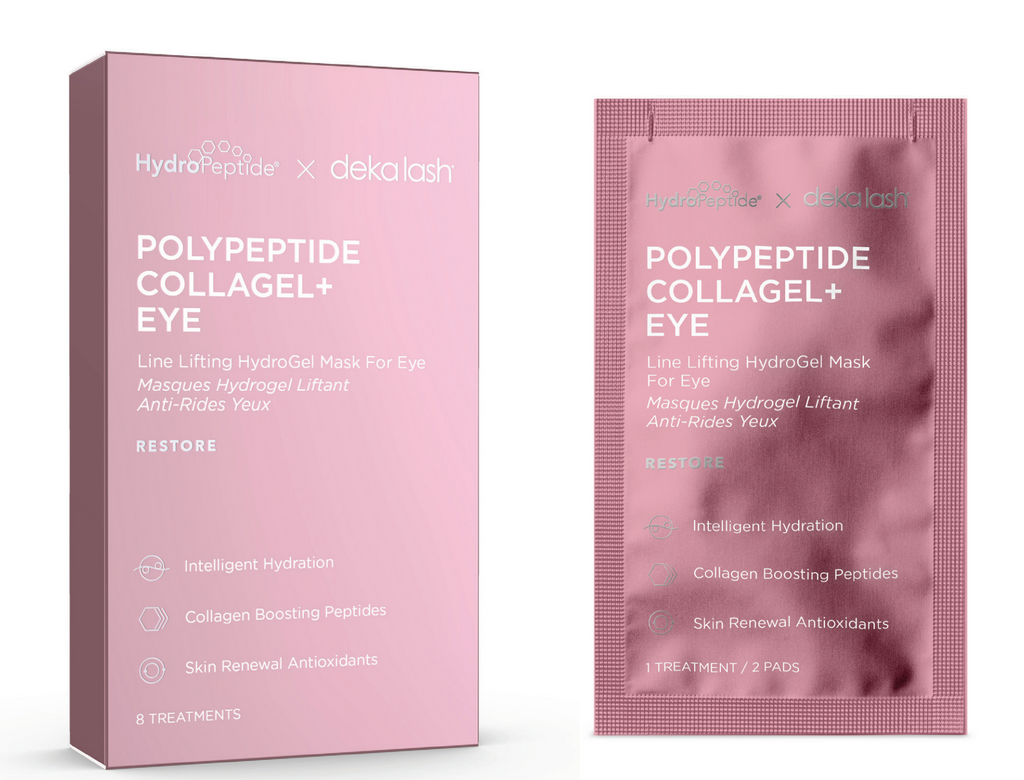 Deka Lash X Hydropeptide PolyPeptide Collagel+ Eye Masks
Hydrogel technology is infused with key collagen supporting peptides and hydrating nutrients to reduce the appearance of fine lines and wrinkles while brightening age spots. 
Helps boost collagen in the skin for a plumper, firmer appearance. 

Provides immediate hydration and locks it into skin for long-term comfort.

Helps to calm and cool skin after any skin treatments.
1 pack (8 treatments)